Waves of Energy
Session Date: 10-15-05
Bashar sometimes tells people what their vibrational rate is at any given time. In Waves of Energy he explores what is meant by our personal vibration and how that resonates through the body, mind, spirit, and collective consciousness. He discusses the electromagnetheric field in which we exist, and how we interact with it individually and together. When we understand the energetic nature of our experience we can reinforce
the reflections that we most prefer, consciously creating the society of our choice, being the change we'd like to see in the world and then seeing that change.

Q&A includes:
What your excitement means.
Expanding your view of abundance.
The relationship between conscious evolution, the photon belt and 2012.
Resolving issues with children in empowering ways.
Exploring the different versions of your highest excitement.
Enhancing creativity by changing your attitude toward "distractions".
How to change your beliefs.
Appreciating the benefits of having a physical life and watching it unfold over time.
What is going to happen with the US economy?
The need for alternate forms of energy.
Creating a superior relationship with yourself.
Fear of being misunderstood and not being valued.
Reconciling with angry children that feel abandoned.
Doing the best you can under difficult circumstances.
Recognizing your holographic nature.
Improving the meditation experience.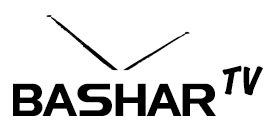 *Instant access to all of the latest Bashar videos.
Watch on any device with a web browser.
Plus, BasharTV custom Apple® and Android® apps coming soon!