Transforming Core Beliefs Workshop
Session Date: 5-21-06
Location: Danbury, CT
In this exciting modified version of the original "Changing Core Beliefs" workshop, Bashar shares with the group in Connecticut, new tools and information expanding on the original format. In addition to sharing advanced neurological tools of transformation, Bashar discusses: the creation of the personality structure, experiences that result from limitations and fears, the nature of the our human condition of disconnection, the inherent meaning of our creations, a new tool for identifying core beliefs through writing, and choosing your pace for transforming core beliefs. We recommend listening to the original "Changing Core Beliefs" workshop and choosing this session to supplement your understanding.

Q&A: Holodynamic theory. Feeling blocked by issues. Healing diabetes. Were ET's involved in the creation of the electronic dance music of the Rave culture? How hand movement effects the brain. What can we do to link up our hearts? Assisting people energetically that are dying. How do you know what you don't know? How to be a better conduit. Exploring the nature of your impact on the world. Using sound and tones during meditation. What is our connection with the Orion Star System? Transforming evil core beliefs. Dr. Moto's work on the effects of prayer on the structure of water. Who are the "blue" beings she is seeing? Experiencing a ringing in the ears and the meaning of that manifestation. The importance of being the location that you are most attracted to. Who are the "Ascended Masters" and are they legitimate? Transforming a negative reaction to the procedures in Scientology.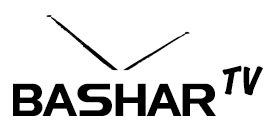 *Instant access to all of the latest Bashar videos.
Watch on any device with a web browser.
Plus, BasharTV custom Apple® and Android® apps coming soon!