Total Impact
Session Date: 4-12-05
Recently, Bashar gave a small group session to the Los Angeles Spiritual Cinema Group. We are pleased to make this session available.
Q&A:What is the timing for contact between our societies? What predictions of the future actually are. The engine that drives reality creation. The nature of your impact upon the world. Expanding energy levels that effect your health. Why it's important to follow your bliss. How can we achieve world peace? The greatest gift of Creation. Expressing your power through the assignment of meaning. The orchestration of many levels of your consciousness. Working with the illusion of time. Understanding the concept of multiple, simultaneous realities. Are mythological stories"real" in our history? Staying in the energetic state of your excitement. Experiencing duality as unity and balance. Understanding your "soul contract". What causes the loss of joy even when nothing in the external reality has changed? Experiencing and understanding the darkness within. God's attitude toward the darkness. What the year 2012 represents. The fracturing of the space-time continuum. Bashar's planet, his civilization and the nature of his species. Focusing your consciousness in physical reality. Do extraterrestrial's interfere in our personal lives? The effect of having expectations. The dolphins as the other alien species on our planet. Interacting with extraterrestrial's in dream state. A song from Bashar's civilization. What happened to the Anasazi people? The nature of prayer. The present state of the hybridization program. Using your excitement as your guide.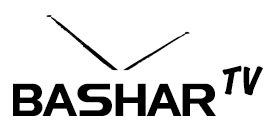 *Instant access to all of the latest Bashar videos.
Watch on any device with a web browser.
Plus, BasharTV custom Apple® and Android® apps coming soon!