Ringing The Bell
Join Darryl, April and the Bashar Team for our first in-person event since the pandemic! We are so excited to be back in-person, bringing the Bashar community together once again. In this session, we will join Bashar on a journey exploring the vortex above Bell Rock and the unique frequencies and energies of Bashar's ship, which has been above Bell Rock for many years. This final session of the weekend is designed to expand your ability to connect with these frequencies and anchor them within your being!
Session Date: September 10, 2023
Location: Sedona, AZ
Session Length: 2 Hours +

Q&A includes

• How did you find a way to remember The Thuke?
• How can I better serve my LGBQT community?
• Where is the best place at Bell Rock to access the vortex?
• Are The Bosnian Pyramids connected to Bell Rock?
• Will we procreate with the hybrids?
• Do Elemental beings live near Bell Rock?
• Did I meet a Precursor?
• Was I actually channeling or just making it up?
• How would you define the words "perfect" and "perfectionism"?
• What would you say if I wanted you to spoil my surprises or open one of my presents?
• What does my spirit guide look like?
• How can I assist humanity with my mantis being connections?
• How can I overcome the need for validation and likes on Instagram?
• How can I break free from being victimized?
• Can you speak on forgiveness?
• How can I use synchronicity to achieve inner peace?
• Are there beings in spaceships above Cathedral Rock?
• Do counterparts have the same core frequency?
• What happens to counterparts when they are physically interacting?
• Can you speak more on grief?


And much more!
Includes a Holotope guided meditation with visuals. Video version recommended.
---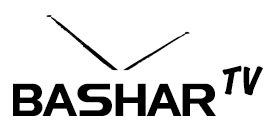 *Instant access to all of the latest Bashar videos.
Watch on any device with a web browser.
Plus, BasharTV custom Apple® and Android® apps coming soon!