Miracles
Session Date: 1-22-87
We often think of miracles as rare and magical occurrences. In this transmission Bashar explains that miracles are actually the natural order of things. From his perspective, the disempowered way most people experience life is actually a miracle, because it is quite difficult to create. He explains that a "miracle" happens when we are in synchronicity with all other levels of reality, and that that opportunity is always available, and how to choose it. This is a refreshing and useful session for those of us who feel like we need to make our lives work, rather than knowing that we can just allow them to work.

Q&A:
What denial is.
Feeling a lack of abundance.
Using sound for healing.
Headaches caused by energy blockages.
Being plagued with health problems.
Creating perfect health using visualization.
Fear of failure in a new business venture.
Fear of public speaking.
Communicating with your guides and ET's.
The personality getting in the way of the true self.
What beliefs are and the effect of changing them.
Discerning charlatans in the New Age movement.
Believing you are supported by following your highest excitement.
A discussion of psychic functioning.
Why are Arabs maligned in the US?
Attitudes about being alone.
Knowing what excites you the most.
Better relationships with children.
Increasing the miracles in your life.
Choosing integrity vs. being self righteous.
Honing channeling skills.
Time travel and space craft technology.
How Bashar creates an isolation field.
Using the Wizard energy.
Fear of success and lower back pain.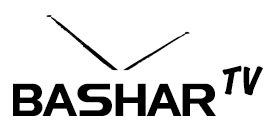 *Instant access to all of the latest Bashar videos.
Watch on any device with a web browser.
Plus, BasharTV custom Apple® and Android® apps coming soon!