Ghost Story
Session Date: 10-29-87
Only Bashar could have this much fun with a Ghost Story. In this session he shares with us a bit more of the ancient world heritage we derive from Atlantis, and how the traces of Atlantean society can be seen in our modern world, for example in the pyramids and the celebration of Halloween. The hilarious Ghost Story that he tells explores themes of death and transformation, and how we can use our Atlantean reflection in a new way in these times of accelerated transformation. All the old things are new again!
Q&A Includes:
I have been painting my own line of garments with Indian symbols. How do lightning bolts symbolically relate to the Kachina?

I'll be swimming with the dolphins soon. Do the dreamer dolphins have any message for me?

I'm expecting to have my baby in the water with dolphins. Where should I do this?

Can you explain to me what the connection is between the Starbird energy, the Sirius connection and the dolphin vibrations?

What is my connection with Orion?

There is an Orion-related entity called Matreya. Can you tell us about it?

If we live in our dreams, is there a point where we are ineffective in our daily lives?

I feel like I'm missing a part of the formula you say is so easy.

How do we always know what's negative and what's positive?

I was wondering if you had any insight why I have this need to keep coming back to this place that I have moved away from, where so many bad things have happened?

I was listening last week to the information you gave on the space ship. And I'm wondering, maybe we could take a visit?

Is there a hierarchy in

your Association of Worlds?

I still enjoy stealing peanuts from the grocery store. Is this an integrity problem?

I'm aware of some of my past lives, and I can see how they are bleeding through to this life. How are my future lives affecting this present life?

Do I have a connection to Jesus and his brother James?

Can you talk about Orion and Atlantis?

I saw a

diamond shaped, ship that had lights on the end of it, and there were two beings that I could see. Can you comment on that?

I've been channeling colors and lights lately. What does it mean?

What is the Arcturus Gate?

I'm going to be working on a very big feature film in Mexico for five months, and I also hope to visit the Yucatan for a couple of weeks.

Can

you give me any previews or coming attractions?

I'd like to have an extraterrestrial contact. What can I do?

How can I be more patient?

Can I get free from past negativity?

Why do animals like me so much?

I have tinnitus, a high-pitched ringing in my ears. What is it?

In a session you had told me that I had a lifetime on your planet. Can you tell me more?

Can you talk about

food as it relates to color and vibration, and in turn how it relates to the body?

Do green foods help us relate more to the heart vibration, because of the green heart chakra?

How come I can't find an exciting job?

I want to be an actress, but I don't want to play the games that get played in Hollywood or sleep my way to the top.

Is acting really the path I originally saw for my life?

My friends and I saw four flying saucers. It seemed that I communicated with them.

Can you comment on that?

The Beatitudes from the Sermon on the Mount give descriptions of people who are blessed. Does that reflect a person choosing what is most exciting for himself? What about the ones that are very negative, like, "Blessed are the sorrowing?"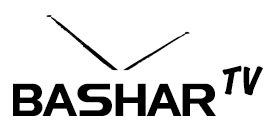 *Instant access to all of the latest Bashar videos.
Watch on any device with a web browser.
Plus, BasharTV custom Apple® and Android® apps coming soon!