Creative Spiritual Expression
Session Date: 03-14-04
Bashar gave a small group session to a local cinema group. We are pleased to make this session available! In this session Bashar discusses our changing world and the nature of these changes. He shares with us the significance of being your true self and the importance of creative spiritual expression at this critical time in our
evolution.

Q&A includes:
Making films to change the world.
How the Indigo children and the dolphins & whales are effecting our planet.
Writing down goals & meditating to realize dreams.
Comments on various sources of channeled information.
The impact of "The Passion of Christ" on our society.
Is the twelve strand DNA activation valid?
What is the Antichrist and the 2nd coming?
The significance of the September 11 tragedy.
Practical ways to create new systems for transforming the planet.
Spiritual egotism.
The Association of Worlds and crop circle creation.
Is reality like Star Trek?
What Bashar & his society are like.
Have we evolved in an unnatural way?
Having children as an expression of your creativity.
How to access past lives.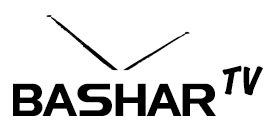 *Instant access to all of the latest Bashar videos.
Watch on any device with a web browser.
Plus, BasharTV custom Apple® and Android® apps coming soon!