The Angels of Orion - MP4 Video Download
Session Date: October 6, 2019
Location: Los Angeles, CA
Session Length: 2+ Hours
Over the years many questions have arisen about ancient Orion and the extreme negativity that took place there. In The Angels of Orion Bashar can take advantage of the lifted quarantine and give us more detail about the ancient oppressive systems and how those energies are playing out now on Earth. Many of us have made Orion connections, energetic linkages to the worst of times that can now be used to reshape our social, economic, and political lives as a collective consciousness. Now is the time for those with Orion connections to use that dark energy to help accelerate the splitting realities and create more positive choices. The time has come for The Angels of Orion to align with the higher reality they most desire.
Includes a HOLOTOPE Guided Meditation A Transformative Experience of Light, Color and Sound.
Video version recommended due to Holotope Meditation visuals.
---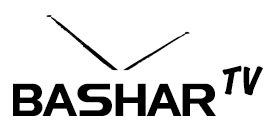 *Instant access to all of the latest Bashar videos.
Watch on any device with a web browser.
Plus, BasharTV custom Apple® and Android® apps coming soon!
Find Similar Products by Category