The Shifting Window of Contact
The social and political changes that happen in 2020 will affect the window of timing for open contact. Each person's actions will determine whether the window will accelerate or slow down.
Session Date: June 21, 2019
Location: Los Angeles, CA
Session Length: 2+ Hours
Includes a HOLOTOPE Guided Meditation A Transformative Experience of Light, Color and Sound.
Video version recommended due to Holotope Meditation visuals.
---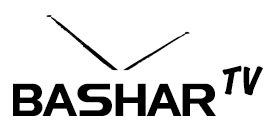 *Now availabe on BasharTV! Instant access to all of the latest Bashar videos.
Watch on the web, iPhone®, iPad® or Roku® with the VHX App.
Use AirPlay™ or Chromecast™ to watch on any TV.