Will He or Won't He? - MP3 Audio Download
Now taking Pre-orders! Updated expected release: mid-July

Bashar demystifies what is meant by "The Will of God" and comments on the breakdown of outdated religious concepts in the upcoming years.
Session Date: June 23, 2019
Location: Los Angeles, CA
Session Length: 2+ Hours
Includes a HOLOTOPE Guided Meditation A Transformative Experience of Light, Color and Sound.
Video version recommended due to Holotope Meditation visuals.
---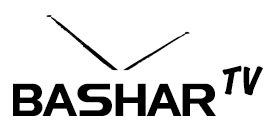 *Now availabe on BasharTV! Instant access to all of the latest Bashar videos.
Watch on the web, iPhone®, iPad® or Roku® with the VHX App.
Use AirPlay™ or Chromecast™ to watch on any TV.
Find Similar Products by Category