Earth Zero - MP4 Video Download
Now taking Pre-orders! Updated expected release: mid-July

Each moment, the entire Earth shifts back to the zero template, in the same way that each individual is a new person every moment. Using this knowledge can help everyone navigate more consciously through various parallel versions of Earth to shift to their preferred reality.
Session Date: June 22, 2019
Location: Los Angeles, CA
Session Length: 2+ Hours
Includes a HOLOTOPE Guided Meditation A Transformative Experience of Light, Color and Sound.
Video version recommended due to Holotope Meditation visuals.
---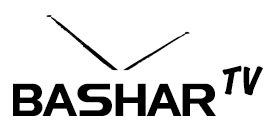 *Now availabe on BasharTV! Instant access to all of the latest Bashar videos.
Watch on the web, iPhone®, iPad® or Roku® with the VHX App.
Use AirPlay™ or Chromecast™ to watch on any TV.
Find Similar Products by Category